THEY'RE UP CLOSE AND POWERFUL
LIVE, LOUD AND READY TO RULE!
With an all-Australian creative team and cast, Drummer Queens was created as a celebration of female percussionists and a forum for celebrating their incredible skill, passion and energy.
The must-see live music experience that will leave you breathless.
Created and composed by Joe Accaria, with creative direction by Nigel Turner-Carroll and choreography by Peta Anderson.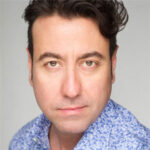 Joe Accaria
An award-winning graduate of the Sydney Conservatorium of Music with Honours Music and Education Bachelor degrees in orchestral percussion, Joe has worked extensively worldwide as a musician, composer, music producer and music director.
Music Direction credits include Dein Perry's Tap Dogs (Broadway Entertainment Group) – 2005 10th Anniversary World Tour, Novello Theatre London West End 2009, Europe, Asia, Australia, South Africa tours 2010-2015. David Campbell – Swing Sessions I & II, Good Lovin', On Broadway and Let's Go tours. Human Nature – The Motown Show tours 2006-2008 and in Las Vegas 2009, Jukebox tours 2013 & 2015. iOTA – Young Hard and Solo Sydney Festival 2012, B-Girl Sydney Opera House 2015. Sydney New Year's Eve – Lord Mayor's Ball at the Sydney Opera House 2011 – 2014. Bobby Fox – Four Seasons in One Night 2011-2012. Velvet (Organised Pandemonium) – Adelaide, Perth, Edinburgh Fringe Festivals, Brisbane, Hobart Festivals, Sydney Opera House, Melbourne Comedy Festival, Taranaki, Christchurch, Auckland Arts Festivals 2015-2017. Marcia Hines – Disco Inferno 2016-2017. Sydney Christmas Concert, Fireworks & Tree Lighting 2017, Premier's Concerts 2018 and Gypsy 2018 (One-Eyed Man & Luckiest Productions, Hayes Theatre Co). Pigalle 2019 (Sydney Festival & Peter Rix Management). Velvet Rewired – Adelaide Fringe Festival 2020.
Velvet – The Original Cast Recording produced by Joe and long time collaborator Nik "Sprinkles" Pringadi featuring Marcia Hines was nominated in 2016 for an ARIA Award in the Best Original Soundtrack/Cast/Show Album category.
Composition credits include works for – 2000 Sydney Olympic Opening Ceremony, 2o01 Bledisloe Cup, 2010 FIFA World Cup, 2013 & 2014 NRL Grand Finals, Tap Dogs Lord Mayor's Ball 2014 and the 2015 ICC Cricket World Cup and is composing the all-female percussion stage show –DrummerQueens – with Director, Nigel Turner-Carroll.
Joe also performed in the Helpmann Award-winning Smoke & Mirrors for Sydney Festival, Edinburgh Fringe and Auckland Arts Festival. Written and directed by Craig Ilott, Joe was a co-recipient of the award for Best Original Score with iOTA.
Joe has also performed and recorded with Andrea Bocelli, Smokey Robinson, Ronan Keating, Robbie Williams, Cyndi Lauper Anthony Warlow, Tina Arena, Wendy Matthews, Yothu Yindi and Jimmy Barnes and is exclusively endorsed by Sonor Drums, Roland V-Drums, UFIP Cymbals, Remo Drumheads, LP Latin Percussion and Vic Firth.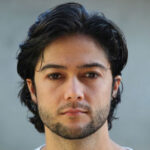 Nigel Turner-Caroll
Award winning director Nigel Turner-Carroll's credits include Director and Co-Creator of The Tap Pack which is currently on a North American tour and most recently featured on The West End after touring Berlin, Beijing and Edinburgh Fringe festival winning The Spirit of the Fringe Award. Writer and Director of Eireborne with seasons in Zurich and Hamburg.
Recently moving into the position of Associate Director on Wizard of Oz The Arena Experience after Resident Director on Grease the Arena Experience, Movement/Assistant Director for Wayne Harrison on Melba the Musical and choreographer for the staged version of David Walliams' book Billionaire Boy.
Nigel has also Directed and Co-Written production shows, among them are Damn Good Divas Australian Tour,  Mo Award winner for Best Production Show and nominated for Best Tribute Show at the ACE Awards. The Box Show for Junkyard Beats which won Critics Pick at Sydney Fringe and will tour China later this year.  Gone Too Soon, as well as the all female drum sensation Drummer Queens.
He has Directed and Co-Written multiple cabarets including Olympic gold medalist Matthew Mitcham's cabaret, Twists and Turns Winner-Best Cabaret and nominated Critics Choice Award Perth Fringe World, as well as his second show Under the Covers. Back to Bacharach, Starring Casey Donovan, Liza Meets Bassey and The Real Thing both for Monique Montez.
Also staging pre-show and half time entertainment segments at the NRL Grand Final 2014, World Cup Cricket pre game 2015 and Carols in the Domain 2018.
Peta Anderson
Peta is one of Australia's leading Tap dancers and is taking the world by storm by combining her knowledge in both Irish and Tap dance styles to create unique rhythms found within her love of both percussive forms of dance.
Peta started dancing at the age of 3 in Sydney, where she attended the Mcdonald college of the arts. After finishing high school she went on to complete a diploma in performing arts at "Dance world studios" Melbourne. Peta went on to tour with "The Rhythms of Ireland" around Australia and New Zealand straight after finishing her diploma which lead her to performing with "Dance of Desire" in China. Peta then appeared on Ireland's "RTE" TV program "Dance off" where she was chosen to perform as principal dancer and played the part of "Aisling" in the show "Noctu", which then went on to perform in New York on Broadway, gaining 2 drama desk award nominations. Peta then went on to perform in Riverdance between 2011 and 2015, travelling all over the world including Australia, New Zealand, Ireland, Europe, Uk and China, as part of their 20th anniversary tours. Whilst being a part of Riverdance she also starred in their brand new production "Heartbeat of Home" as part of the original cast performing in Ireland, China and Canada.
Peta was also a part of an arena tour of the UK performing in Ant & Decs "Saturday night takeaway on tour" dancing with the likes of Blue, Ashley Roberts, Peter Andre, and Westlife.
When Peta returned to Sydney she was cast in the role of "Lola"in the Kermond creative production of "Spiegle'esque" which has been performed all around Australia.
Peta now resides in Sydney where she is choreographing/producing and starring in a brand new show called "Eireborne" which tributes everything Ireland has bought to the world in both music and dance. "Eireborne" has just finished its second tour with great success and has had numerous sold out shows, with the future looking very bright, Peta is so honoured that the first show she has helped create is about to become international as "Eireborne" will perform a residency in both Zurich, Switzerland and Hamburg, Germany later in 2019. 
Peta also performed on "The Voice" as the featured drummer for James Arthur as well as his film clip for his hit song "You deserve better", and as a featured singer behind "Conrad Sewell".
Peta has a growing reputation as a choreographer and recently choreographed the 2018 "Bulgari" launch in Sydney and is now on board to choreograph a Brand new show featuring "The drummer Queens" directed and created by both Nigel Turner-Carroll and Joe Accaria.
Peta is recognised worldwide as a "Capezio" athlete and was named in the top 30 most inspirational athletes of 2017 to recognise 130 years of the "Capezio" brand, she was excited to be the face of the new campaign releasing the "Tapsonic" shoe as her style of fusing both tap and Irish dancing together represented the shoe perfectly. In 2018 she also became an ambassador for "O'mara sprung floors" which is based in Michigan, USA.
Most recently Peta was on the faculty of the "Australian Tap festival" and the "London Tap intensive" in 2018 and in early 2019 she was on faculty at the "UK tap festival" in Manchester.
Richard Neville
Richard is one of Australia's leading lighting and production designers with a diverse portfolio of work over twenty years spanning entertainment, architectural, special event, corporate and light art markets. His work can be seen in the largest arenas and stadiums on world tours with Ricky Martin, The Backstreet Boys and China's G.E.M., or at light festivals ranging from Vivid Sydney to Christmas at Blenheim Palace in the United Kingdom. Outside traditional venues, Richards designs have broken records at Ultra Music Festival in Miami, illuminated the world's tallest building at New Year's Eve on the Burj Khalifa in Dubai, lit the MacDonnell Ranges for Alice Spring's Parrtjima festival and redefined the architecture of the Auckland Harbour Bridge with a permanent lighting installation. Other credits include fifteen years of design for the massive Sydney Mardi Gras Party, touring productions of the musical Cats, design for Australian band Pnau and festivals including Floriade NightFest, Sydney Chinese New Year, Australian Fashion Week and the NRL Grand Final.
Beginning his career while still at high school in Sydney, Richard got his start in amateur theatre and school productions. What started as a teenage passion developed into a career – Richard founded Mandylights, the country's first entertainment design company in 2006, and today the company employs some twenty staff across offices in Australia and the United Kingdom. The firm is renowned as a world leader in light-art design, has delivered concert projects to over sixty countries and designed everything from automotive shows in India to corporate parties on the beach in Fiji. Richard sits as Managing Director and Senior Designer at Mandylights which remains the largest company of its type in the region.
Richard has long been fascinated by light and its ability to draw people together and share experiences; from the smallest community theatre shows to the world's largest light festivals and concerts – light is used to attract people, to focus attention, and to augment and support the moment. For a long time, Richard's passion saw him hidden behind lighting consoles, programming away at the back of a theatre. At Vivid Sydney in 2011, the presentation of his first light artwork was a revolutionary experience which saw him draw immense pleasure from the idea that people could experience a lighting installation on their own terms – visitors could pick the time, weather conditions, viewing position, even operate interactive controls and essentially curate their own experience – quite different to the structured presentation that traditional theatre or concert stages offered.. People were able to interact with the art – to gain their own unique experience and interpret it however they saw fit. Richard has gone on to design a series of immersive, overwhelming lighting installations that now tour the world offering these same experiences to millions of people. His work jumps between traditional disciplines as he attempts to bring elements of design from all areas of his work to each project – with no formal training his design style has simply evolved through experience, emotion and evolution.
Today, Richard collaborates with his team and anybody who will share a drink with him. He regularly lectures and speaks at industry events and training colleges and actively designs and consults on new product development with manufacturers around the world. Richard is also passionate about the next generation of designers and together with Mandylights, still designs and supports dozens of school, charity and community projects around Sydney every year.
Adrienn Lord
Adrienn has a combined total of 15 years training and experience in the entertainment industry. His passion for bring people together through shared communal experience has focused into a high level of creative and technical skill as a production designer for live events, theatre and lighting activations.
He was the lead design assistant on the Helpman Award winning Love Never Dies and has experience with some of Australia's biggest arts companies including Opera Australia, Sydney Theatre Company, Gordon Frost Associates and Vivid. Internationally he was the associate designer for the opening festival of the National Gallery Singapore, Share the Hope. 
A graduate of NIDA's Design course, including a collaborative feature film with AFTRS, and of the Design Centre Enmore's Events and Entertainment course, he finished with the highest mark state wide and awarded runner up for outstanding achievement across all TAFE NSW courses.
Adrienn is Mandylights' production designer with a focus on the sculptural and immersive qualities of our works. He multi-platform approach to design enables him to engage of a wide range of creative opportunities and challenges.
Stay up to date and receive pre-sale ticket offers!